(1) Call Our Office Right Now.
(214) 382-2909
If we don't answer right away, leave a message. We'll call you back right away. We are most likely with patients and give them our full attention. If it's evening or weekend, our operators are still standing by so call now. If you can't call right now, send us a message here.
(2) Complete the "Personal Profile Form".
It takes LESS THAN 3 MINUTES. This helps us to get to know you, which is very important to us.  Download Form   Online Form1    Online Form2
(3) What to Wear for the Exam
If you want to avoid getting into a gown, wear loose fitting clothes such as shorts or sweats, and a t-shirt.  This allows us to get to the affected body part easily and examine it properly. You can bring the clothes with you since we have a private changing room.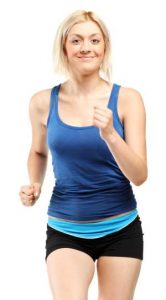 (4) Arrive 15-Minutes Early
Just in case there is an issue with your insurance or paperwork it's best to get it resolved before you exam with the therapist/doctor. Bring any items you want us to see or look at such as x-rays, reports, etc.
That's It! See you soon.